Live Online Tutoring for Year 1 to A-Level Students
Specially adapted lessons and activities that all your child to learn from home.
Kip Live is a platform that allows meaningful and challenging learning from the comfort of your home
The centre is open as of the 4th July for primary students only until further government advice is released; secondary lessons are being provided remotely via our new KIP Live plan. We will be using Zoom.us to connect with your child for their weekly 80-minute tuition session. During these sessions they will have:
Personal set work planned on the iKip platform which they can log into at home. This is planned by their Kip teacher and based on your child's individual needs. This work can be accessed at the time of their normal session. If they are unable to attend the session, they will still have 5 days to complete the work.

At the time of their session, they will also be able to join their Kip teacher live via Zoom. During this session, feedback will be given on any written work sent in, time will be spent answering any questions about their work, teaching and deciding what needs to be worked on next. We will also restrict the number of students to 3 instead of the normal 4-5 (2 for A level).

Students can submit any written work via e-mail, up to 2 days before their next session. They will receive feedback on this during their session time.
Please be assured that we are doing everything we can to ensure your child's learning loss is minimised during this time when the schools have closed. We have adapted our lesson formats to ensure that all children enrolled with us will still be able to sustain and make good educational progress and will receive more than just additional online work.
KIP LIVE – iKip Online Lesson:
A platform your child is familiar with, as it is the same as they use in their regular lesson at Kip.

Your child's teacher plans according to their needs and progress, reviews the lesson personally and gives feedback.

This is better than bulk work or an online platform that self generates lessons that might not be suitable to your child's needs. We include that special human touch.
We want there to be more interaction, teaching, and feedback with your child's Kip tutor as we know this will add more value to their learning. Therefore, we created a practical way for your child's teacher to mark and review their written work too!
On iKip, your child's teacher will set some written work that you can either print off and do on the sheet or do on a separate piece of paper.

Take a photo of the work and email it for your teacher to mark.
KIP LIVE – Online conference call:
Every week your child will be able to join their teacher live at their normal lesson time via zoom.us. A meeting ID will be sent out. This ID stays the same every week.
If you are currently attending and have not yet told us you wish to receive your lesson via Kip Live please email admin@tuitionbrentwood.co.uk ASAP.
KIP LIVE – Online Protocol:
By joining the zoom call your child agrees to the following protocol:
– Please be logged in and ready 5 minutes before the start of the session.
– Wait in the 'waiting room' until let in.
– Only your child is allowed on the call – please have no other distractions around eg. pets or other family members.
– Your child will be in an appropriate, quiet environment and will be appropriately dressed (as if they were to come to the centre).
– Instructions from the teacher must be followed and sensible behaviour is expected.
– No recording is allowed.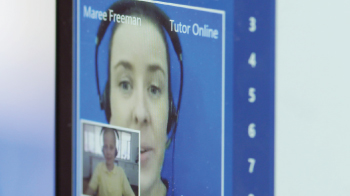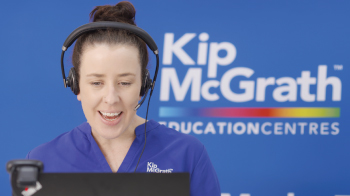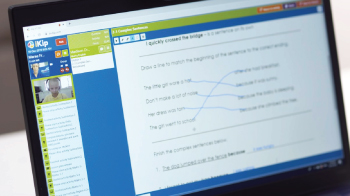 Help your child become a more capable and confident learner from the comfort of their home. Enquire today to find out more about Kip Live, our online learning programme for Secondary School students.
Book Your Free Assessment
"To Mr Vlok and Mr Meyer, I got into Southend girls high which was my first choice, Thank you for all your help with my 11+ work. Love from,

Isabel West