FREE 11+ Information Events
See below for more information and booking form.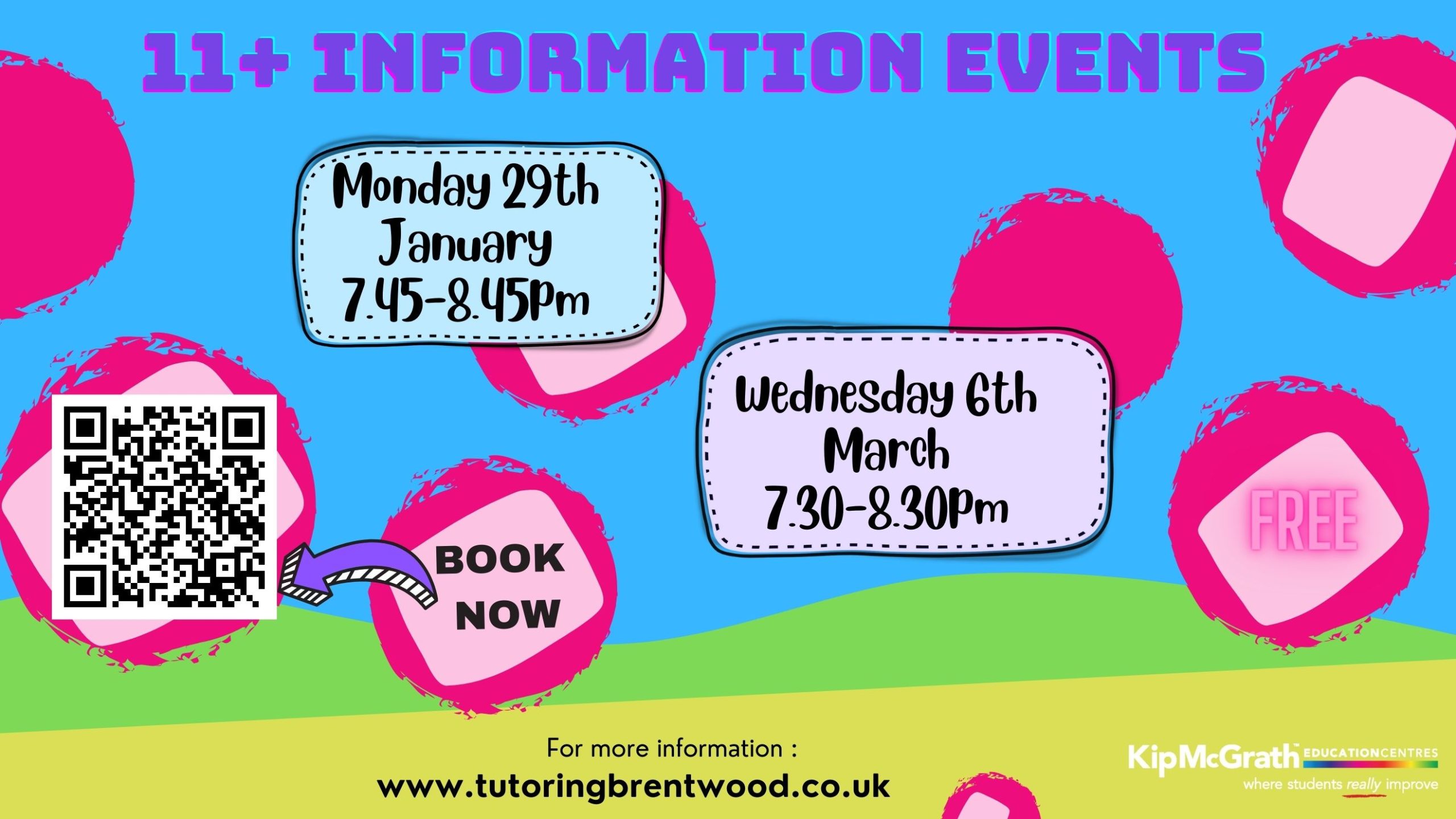 If your child is sitting the 11+ entrance exam for grammar schools, the ISEB exam for private school entrance or if you are still thinking about whether your child should sit the exam or not, finding information about the 11+ journey can be a challenge. Most schools don't know much about these exams and cannot give parents guidance.
At Kip McGrath Brentwood we have helped hundreds of children over the last 18 years (between 60- 80 students every year). We have a lot of wealth of knowledge and experience as teachers and some of our team has also been parents of children in grammar and private schools .
We know you might have a lot of questions on the 11+ journey and therefore we are hosting free information evenings where you can find out more.
Find out…..
What to expect in the FSCE (Chelmsford Girls) and CSSE (All other Essex Grammar Schools) Exam
Expectations of the children
How to prepare
Content of the exams
An opportunity to ask any questions you might have regarding the 11+ with our 11+ expert teacher.
These are  FREE IN CENTRE events, however, we are asking for bookings so we know our numbers. Please only book one person per household, as we only have limited spaces available, book now to save your space!
BOOKING FORM BELOW: