Speak Up Summer Workshops
Find your voice with our Speak Up summer workshops!!  Learn how to communicate, practise vocal and delivery skills and develop your public speaking presence.  Run by an expert drama teacher, Emma Sherwood. Using fun and interactive drama-based activities: build confidence and make your voice heard!
This is open to any junior primary and secondary students but a definite must if your child is doing a private entry exam next term as they would need to do a presentation and interview as part of the exam.
For year 9 students going to year 10 this will be a very good preparation for your oral exam next year!
Speak Up 16th August 2022 9.30am – 12.30pm Years 3-6
Speak Up 22nd August 2022 1pm – 4pm Secondary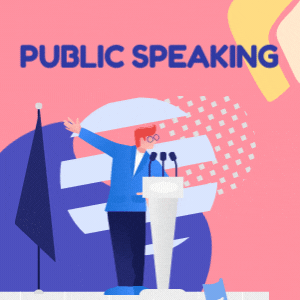 Name
Price
Availability
Book
Years 3-6 Speak Up Workshop, Tue 16th Aug 2022 - 9:30-12:30pm

£

45.00

1

space(s)
Secondary - Speak Up Workshop, Mon 22nd Aug 2022 - 1pm-4pm

£

45.00

10

space(s)
#wtbp-table-30_2573_wrapper table {border-collapse: collapse;} table.fixedHeader-floating[aria-describedby="wtbp-table-30_2573_info"] {border-collapse: collapse;} #wtbp-table-30_2573_wrapper th {background-color: #184784 !important;color: #ffffff;} table.fixedHeader-floating[aria-describedby="wtbp-table-30_2573_info"] th {background-color: #184784 !important;color: #ffffff;vertical-align: middle;} #wtbp-table-30_2573 th, #wtbp-table-30_2573 td, #wtbp-table-30_2573.wtbpVarAttributes {vertical-align: middle;} .wtbpModalContent {width: 80%;} .wtbpModalContent.wtbpModalContentForVariations {max-width: 600px;} #wtbp-table-30_2573 .add_to_cart {white-space: nowrap;display: flex;flex-direction: row;align-items: center;} #wtbp-table-30_2573 .dtr-data div {display: inline-flex;} #wtbp-table-30_2573 .wtbpVarPrice {margin-left: 0.5em;} #wtbp-table-30_2573 .add_to_cart .wtbpVarAttributes {display: inline-flex;flex-flow: nowrap;} #wtbp-table-30_2573 .add_to_cart .wtbpAddToCartWrapper {display: inline-flex;} #wtbp-table-30_2573 .wtbpAddToCartWrapper .button {overflow: hidden !important;}
"At Kip McGrath, students are encouraged and developed in a structured yet relaxed environment. They utilise written, visual and audio/IT packages allowing the children to experience different learning styles and develop confidence in all areas. Kip supports the Primary Curriculum by teaching foundational skills that once secured, are then developed. Each child is treated as an individual and has a programme of development that is assessed and changed as needed. A superb concept.

Caroline G