11+ CEM Exam Countdown
Monday 19th September 2022
Registration opens 28th April 
11+ CSSE Exam Countdown
Saturday 17th September 2022
Registration opens 17th May 2022
11+ Mock Exams with Evaluation sessions 2022! Face to face, within a school environment!
Is your child sitting the 11+ Exam in September 2022?
Why not book one of our 11+ Mock Exams followed by an Evaluation Session, both to be held in Shenfield High School during the months of May through to August 2022.
Book Now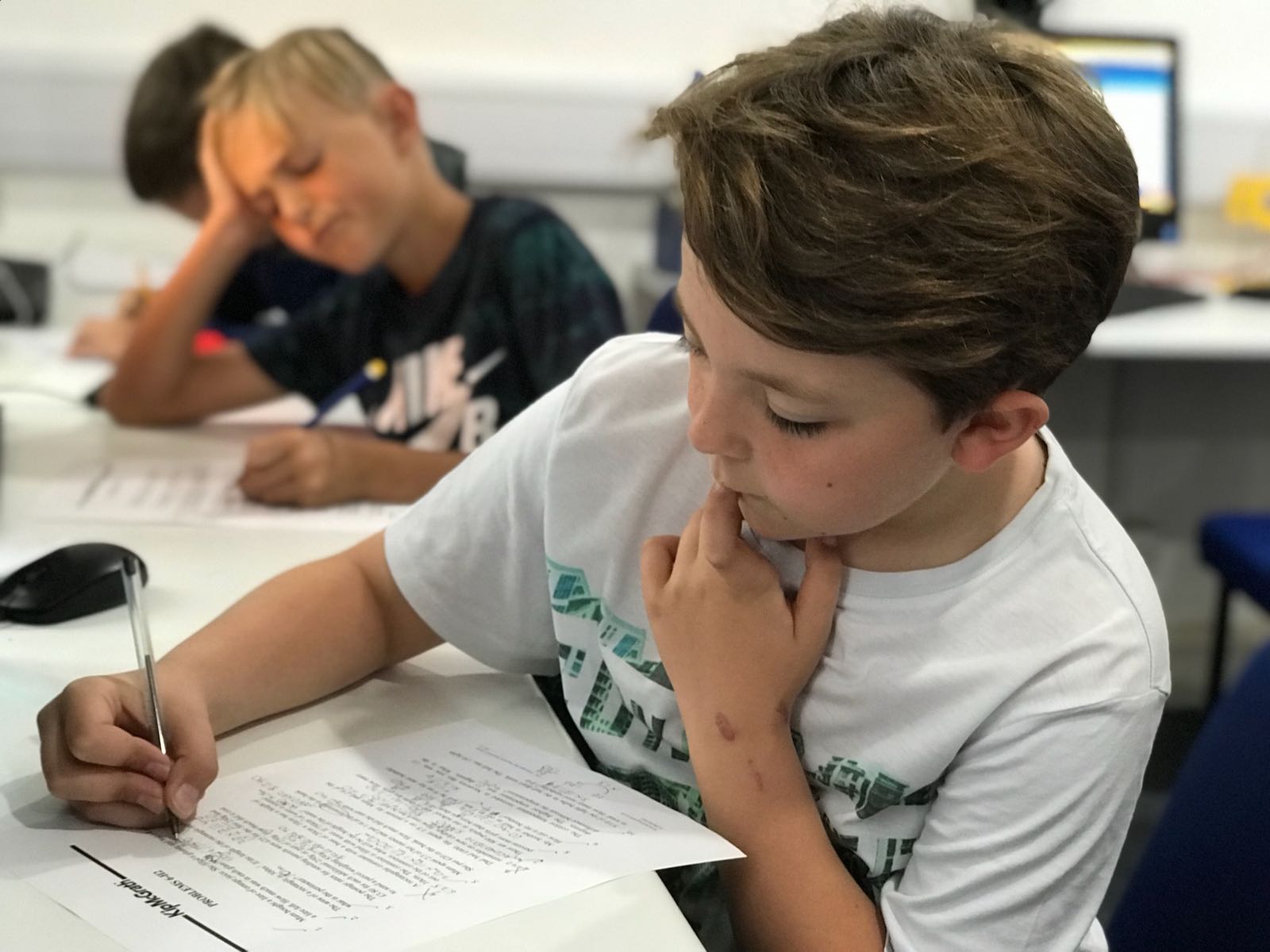 11+ Mocks Exams are a crucial part of the 11+ preparation, giving your child an opportunity to experience what it really will be like on the day of the exam. Find out how your child will do outside the comfort of their living room and experience what it is like sitting an exam in a high school, with an invigilator, up against the clock. It is amazing how nerves can affect a child's performance and taking mock exams will help eliminate any anxious feelings they are having.
We will mark everything on the day, giving the students an opportunity to be able to go through the papers that afternoon with our expert 11+ specialist teachers. During that session the students will have the opportunity to go through their errors and see how they lost marks. The evaluation session is for students only. This is a vital part of the process and they will be given evaluation sheets to fill in and take away which will clearly indicate the topics they need to work on for both English and Maths. We will also give the average results and high scores for both papers so that you will be able to see what your child's result means in relation to those they sat the exam with.
Please note that papers will NOT be given to take home. As you can appreciate a lot of time and money goes into producing these papers and when we gave it out in the past it got used by other tutors and we are unable to use our own papers the following year.
If your Child is attending our Tuition centre their papers goes into their folder for their Kip teacher to look at and inform their planning. If you do not attend the centre and want your child to work more on the paper then you can book a once off session.
Please note the same Covid rules apply for the Mocks in Shenfield High as it does in our centre:
Don't come if showing Covid symptoms or been in contact with anyone with symptoms/self isolating or waiting for test results.
When coming in and leaving, please sanitise hands.
Registers will be taken.
Only students will be allowed in the building.
Please social distance when queuing up to enter.
Desks will be wiped before and after the papers and in the afternoon.
*Please note that due to recent changes to the timings of the CEM exam by Chelmsford Girls school, we have amended our schedule for the mock exams accordingly. The timings on our leaflets are therefore no longer relevant; please refer to your booking confirmation email for the up to date schedule. Nearer the time of the exam, you will receive a reminder email also including the new up to date timings etc.
CEM Mock exam 2nd July 2022:
The mock exam and evaluation session will take place at Shenfield High School, Alexander lane, Shenfield, Brentwood, Essex CM15 8RY. Please come in via the Alexander Lane Entrance (a map of the school is found at the bottom of this email).
Please arrive promptly for registration at 9:15 am. Due to the nature of this exam, if your child is late, we will not be able to give them any extra time.
Once the exam has finished, you will need to collect your child at 12:00 and bring them back to the school after lunch for 13:50. Our 11+ expert teacher will then run the evaluation session from 14:00 until 16:30 at Shenfield High School.
To book your 11+ Mock Exams, please use the booking forms below.
The cost of each mock with the evaluation: £90 for 1 or 3 for £245 or 4 for £300.
DISCOUNT CODES
3 for £245 –
3MOCKEXAM2022
4 for £300 –
4MOCKEXAM2022
Please note that in order to receive a refund upon cancellation of a mock, you must notify Kip McGrath Brentwood no less than 7 days before your workshop is scheduled to take place.